Wedded Bliss 10% Glycolic Acid & Aloe Facial Cleanser
180ml/6 fl oz
This moisturizing facial cleanser is married to 10% Glycolic Acid (Alpha Hydroxy Acid) and skin soothing Aloe, Colloidal Oatmeal & Orange Blossom Water to gently remove makeup, oil, debris and other build-up.

Post-marital bliss includes smooth, soft skin ready for the application of other Vow Beauty products!
10% Glycolic Acid (Alpha Hydroxy Acid) + Aloe + Collagen + Beta Glucan

💍 Hydrating cleanser filled with 10% Glycolic Acid, a water soluble alpha hydroxy acid and exfoliant that helps loosen dead skin cells, cleanse pores and stimulates collagen production

✨ Enhanced with gentle skin cleansers Oat Kernel Extract (Colloidal Oatmeal) and Coco Glucoside

💒 Infused skin soothing Aloe, Glycerin, Black Seed Oil and Beta Glucan, an antioxidant that reduces skin redness and calms irritated skin
I, (insert your name), Vow to gently lather 1-2 pumps of Wedded Bliss Glycolic Acid & Aloe Facial Cleanser with pre-moistened finger tips, apply to my face and neck in a circular motion, and rise thereafter with warm water.
Aqua (Water/Eau), Aloe Barbadensis Leaf Juice Powder, Glycolic Acid (Alpha Hydroxy Acid), Citrus Aurantium Dulcis (Orange) Flower Water, Cocamidopropyl Hydroxysultaine, Decyl Glucoside, Coco-Glucoside, Sucrose Cocoate, Avena Sativa (Oat) Kernel Extract, Collagen Extract, Lauryl Glucoside, Sodium Lactate, Hydrolyzed Beta-Glucan, Sodium Ascorbate (Vitamin C), Betaine, Glycerin, Nigella Sativa Seed Oil (Black Seed Oil), Butylene Glycol, Phenoxyethanol, Allantoin.
Blemishes, Dry Skin, Dull Skin, Oily Skin, Hyperpigmentation & Uneven Skin Tone, Sensitive Skin, Texture, Fine Lines & Wrinkles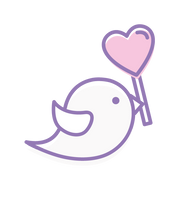 Need Some Help?
Not sure what to get? Want to know the best way to layer our products? Our Team is here to help!
Contact Us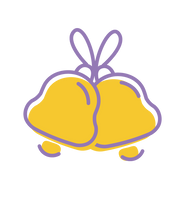 Committed to You!
We are committed to improving your skin, enhancing your sense of skin well-being and promoting self-care.
Learn How
Vow Rewards
Sign Up, Earn Points, Get Rewards! Literally the best wedding party gift ever!
Jump the Broom